Bet on Your Oral Health Coaches For the Win
Rhonda
Office Manager
When you've been working in dentistry for nearly 40 years, you tend to learn a thing or two about how to manage a dental office. That's what you can expect, and then some, from Rhonda. She's been with our office since 2013 and has taken several continuing education classes over the years, earning certificates for dental assisting and management. When you come to the office, you'll find Rhonda is usually busy managing our daily operations, helping fellow team members, handling billing and insurance claims, and overall making sure the office runs smoothly. Rhonda says the work she does is rewarding because she's able to make a difference for both patients and staff. She first became interested in dentistry while in high school when her dentist offered Rhonda on-the-job training as a dental assistant. Rhonda says she loves being in the dental field, having spent 12 years working in pediatric dentistry and the rest in general practices. Outside of work, Rhonda is busy with her husband of over 30 years remodeling and building homes. She loves spending time with her children and grandchildren, volunteering, and going on mission trips with her church.
Emberly
Front Desk
Emberly has been a valued member of the Pine Mountain Family Dentistry team since 2018. She says she ended up working in dentistry after being referred by a friend. Emberly says her favorite part of coming to the office every day (other than seeing patients and their smiling faces) is working alongside a talented, caring team. When you meet Emberly, you'll find that she's loyal, a little silly, hardworking, honest, and empathetic. When she's not working, Emberly says she enjoys reading, watching movies, fishing, and hiking.
Tani
Insurance Coordinator, Front Office, Dental Assistant
With over three decades of experience working in dentistry, Tani surely knows a thing or two about how to keep your smile healthy — and so much more. If you have a question about your insurance, Tani is an excellent resource to ask. She's also responsible for processing payments, scheduling appointments, answering phones, and assisting the dentists as needed. Tani says she loves being a part of the dental team at Pine Mountain Family Dentistry because everyone genuinely cares about each and every patient, and she feels blessed to be a part of it all. When you meet Tani, you'll find that she's hard-working, honest, dependable, caring, and fun-loving. Tani stays busy spending time with her family and friends in her free time, including her husband, four wonderful children, and granddaughter. She also enjoys cooking and rooting for her kids at their sporting events.
Sherri
Front Desk
Sherri joined our dental team in 2021, but she has been working in dentistry for over 35 years. A graduate of Utah Technical College, she'll be the one to help you make your appointments for yourself and your family members. She loves getting to know patients on a personal level so that she can help people achieve better oral health. When she's not working, she's usually traveling to see her grandkids.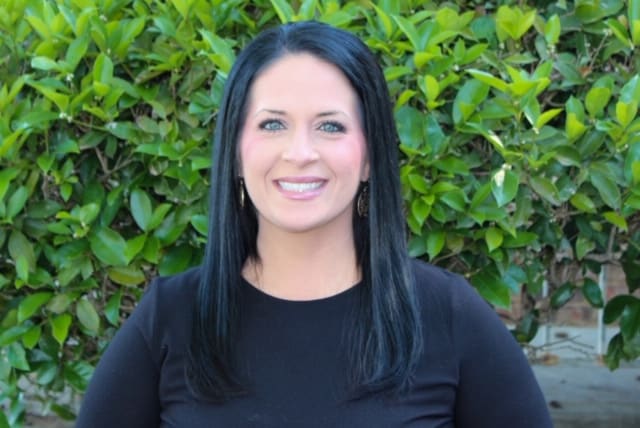 April
Dental Assistant
April is a graduate of Columbus Technical College. She's a certified dental assistant through the Dental Assisting National Board. April also holds certifications in radiology, anesthesia administration, pulmonary technician, IV therapy, and expanded functions as a dental assistant. April has been working in dentistry since 2002. At the office, she's responsible for sterilization, treatment planning, assisting with all dental procedures, taking x-rays, ordering supplies, setting up treatment rooms, and making temporary crowns. She loves helping patients get the healthy smile they've always wanted and get out of pain. April says working at Pine Mountain Family Dentistry is a special experience because of how everyone treats one another like family, with every team member taking pride in their work caring for patients. April has worked in various fields of dental care, including general/family dentistry, periodontics, and oral and maxillofacial surgery. April is trusting, dedicated, loving, sympathetic, and loves to clean. She's born and raised in LaGrange, very family-oriented, and a member of the Faith Baptist Church. When she's not at work, April is spending time with family, shopping, exercising, enjoying the outdoors, cooking, and crafting.
Kristin
Dental Assistant
Kristin has been working in dentistry since 2003. At Pine Mountain Family Dentistry, some of her biggest responsibilities include assisting the doctors, working with patients to make them comfortable, treatment planning, and taking x-rays. She decided on a dental career path when she realized she wanted to work in the medical field and help people be healthy. She says working as part of our team is special because of the level of teamwork and the extra special care everyone takes of every single patient who comes through our doors. When you work with Kristin you'll find that she's always hardworking, loyal, smart, and empathetic to your needs. Kristin stays busy when she's not helping patients by hiking, fishing, cooking out, swimming, going to the beach, and spending as much time as she can with family, friends, and her dogs.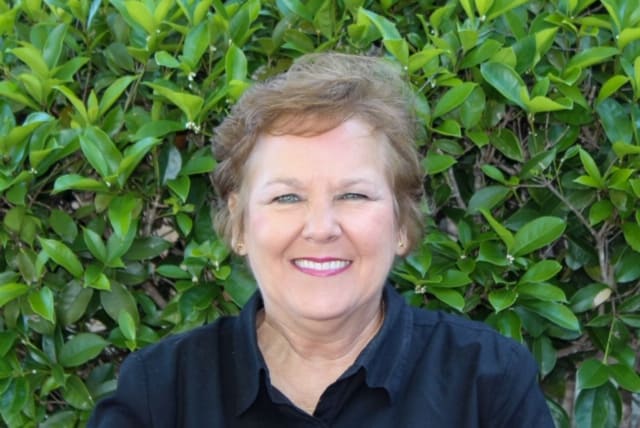 Karen
Expanded Duties/Certified Dental Assistant
Karen has been a staple in the dental field for over 44 years. She completed her training at Clayton Junior College, West Georgia Technical College, and at the Columbus Technical College. As a Certified Dental Assistant, Karen is responsible for assisting the doctors with whatever they need, setting up and breaking down the operatory between each patient, scheduling appointments, sterilizing the equipment and operatories, as well as numerous other office duties. She loves helping patients feel comfortable while serving their dental needs. When she's not in the office, Karen enjoys everything outdoors — camping, flower gardening, and exercising, in addition to spending time with her family and friends.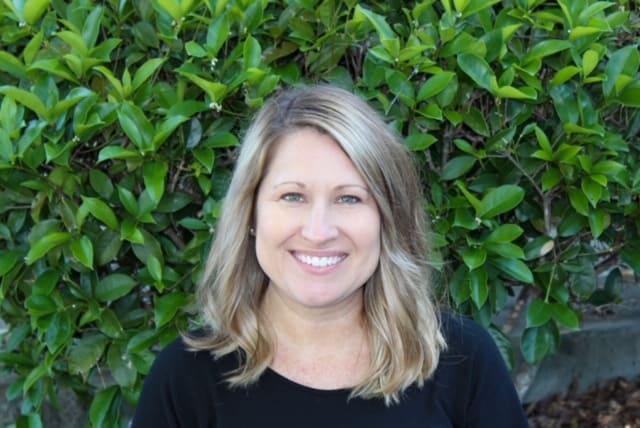 Tracie
Registered Dental Hygienist
Tracie is a graduate of Columbus Technical College with nearly 20 years working in the dental field. She's been with our office since 2004. As a dental hygienist, she's responsible for cleanings, x-rays, maintaining proper gum health, and educating patients about how to care for their smile. One of the aspects of her job that Tracie loves the most is catching up with her longtime patients every six months and also meeting new patients. She loves giving people pretty, clean teeth. Tracie says that if she wasn't a dental hygienist she'd probably work in a floral shop because she loves flower arrangements. She loves being a part of the team at Pine Mountain Family Dentistry because the office has a small-town feel and every patient is like a member of our extended family. When you meet Tracie, you'll find she's caring, helpful, grateful, punctual, and family-oriented. Outside of work, Tracie is usually enjoying spending quality time with her two sons and husband.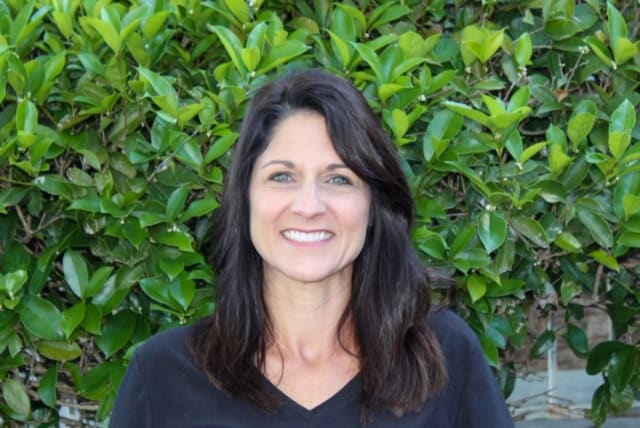 Danielle
Registered Dental Hygienist
Danielle is a graduate of Pensacola State College with nearly 30 years of experience in dentistry. She's been with Pine Mountain Family Dentistry for almost 20 years. She's responsible for cleanings, x-rays, patient education, and more. Danielle loves being a registered dental hygienist because it allows her to build relationships with patients that span many years, providing them quality care for healthy smiles that last a lifetime. She ended up in the dental field after she showed an interest in high school. Danielle was hired as a sterilization technician and the rest is history. She says that if she wasn't busy taking care of smiles all day, she'd probably be a stay-at-home grandparent. She stays busy outside of the office enjoying time with her husband, five children, and one grandchild. Danielle loves to cheer on the Auburn Tigers and do anything outdoors.
Elizabeth
Registered Dental Hygienist
Elizabeth is a graduate of Columbus Technical College and has been working in dentistry for over a decade. She's one of our friendly, talented registered dental hygiene professionals who love to help patients take extra special care of their teeth and gums. Elizabeth says what she loves most about dental hygiene is getting to know patients and their families while helping them achieve and maintain their oral health goals. She wanted to be a dental hygienist because she loves helping people and sharing valuable information that's going to help them look and feel better. Patients and her teammates love Elizabeth because she's responsible, empathetic, genuine, honest, and realistic. When she's not taking care of teeth, Elizabeth is usually reading, hiking, traveling, and visiting with family and friends. She also loves to bake!